What is the one common thread that connects billionaire hedge fund managers Steve Cohen, Stanley Druckenmiller, and David Tepper together? They're all making a huge push into AI stocks right now. 
According to recent 13-F filings, all three fund managers poured millions of dollars into AI stocks in the first quarter of 2023. 
Cohen said this week that there is a "big wave" of opportunities emerging in the stock market right now thanks to AI. Last week, Druckenmiller said that AI is "very, very real" and that it could be "every bit as impactful as the internet." 
They aren't alone in their bullishness. 
Hedge funds everywhere are loading up on AI stocks right now.
Collectively, hedge funds increased their holdings in technology stocks by 2.5% last quarter. For context, that's a huge jump, and it represents the biggest increase among any sector – by a wide margin. 
Hedge funds went on a tech stock buying spree. 
What tech stocks did they buy specifically? AI stocks.  
Take a look at the data table below. It shows the most-bought individual stocks by hedge funds last quarter, which were Apple (AAPL), Microsoft (MSFT), Nvidia (NVDA), Meta (META), and Amazon (AMZN). 
The common theme? They're all AI stocks.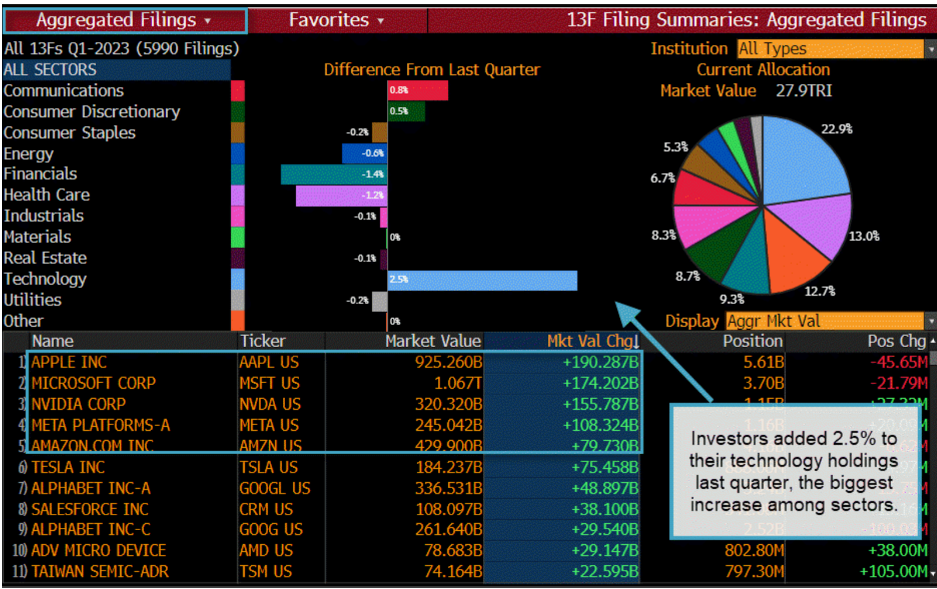 The data is crystal clear. Hedge funds are loading up on AI stocks right now. 
You should be, too. 
The Final Word on AI Stocks
These hedge funds are already making a bunch of money on their AI positions. Year-to-date, the Global X Artificial Intelligence & Technology ETF (AIQ) is up 25%. Meanwhile, Meta stock is up 105%. Nvidia stock has risen nearly 120%!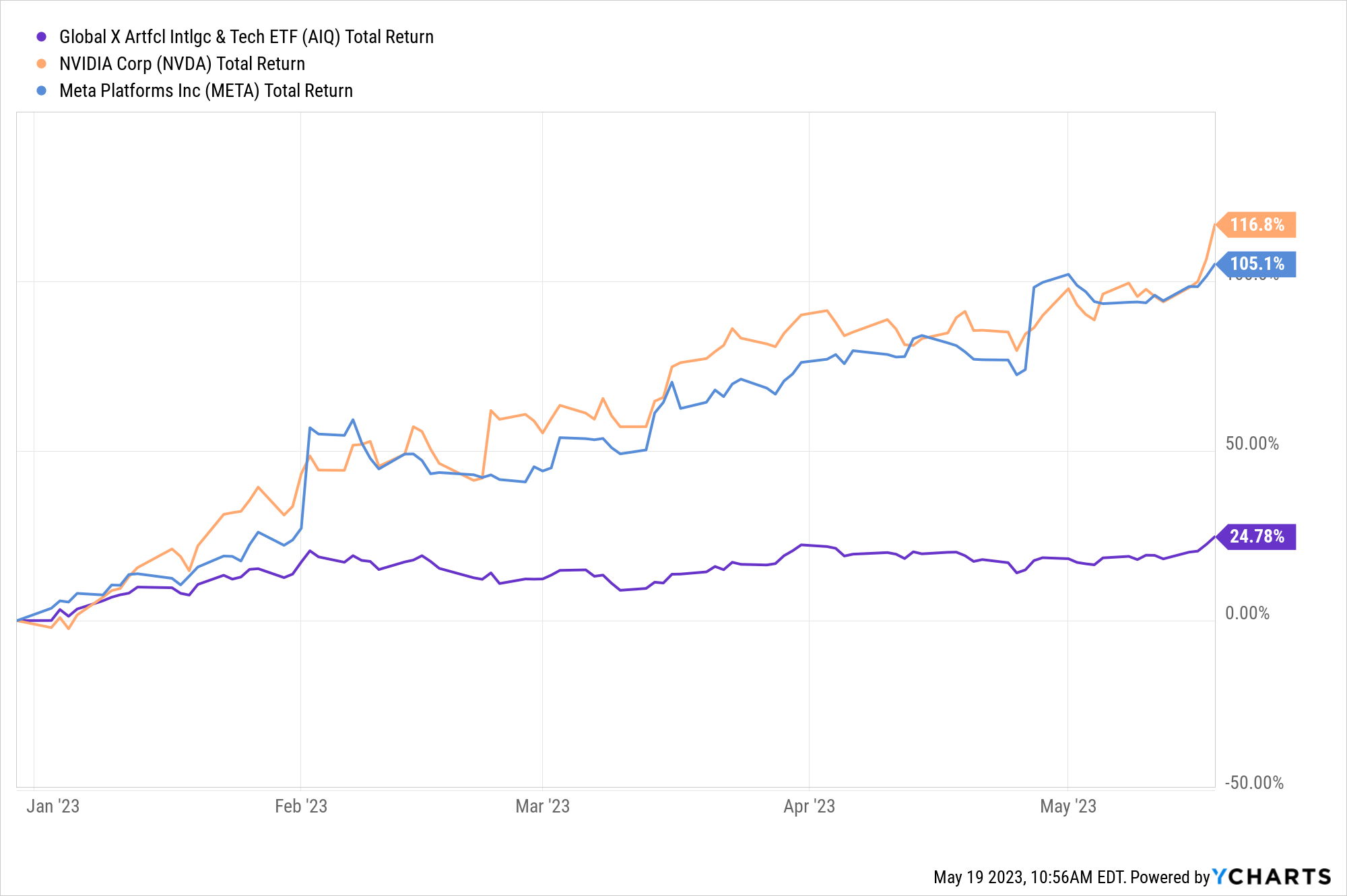 The AI Revolution has arrived, and AI stocks are soaring. 
This revolution will accelerate in the coming weeks, months, and years. As it does, red-hot AI stocks will only get hotter. 
It's time to go "all-in" on AI. 
Luckily, we have the top AI stock for you. 
It's a tiny, brand-new firm developing the next-generation computers that we believe will be the foundation for all these breakthrough AI applications. 
These computers will be the foundation of the AI Revolution. 
And the stock of the firm making these computers is currently trading for less than $10. 
But time is of the essence here – because this tiny stock is already up 164% in 2023 alone!
Investors are starting to hear about this tech stock, and they're buying it up in a hurry amid the AI frenzy. 
Find out its name, ticker symbol, and key business details.
On the date of publication, Luke Lango did not have (either directly or indirectly) any positions in the securities mentioned in this article.